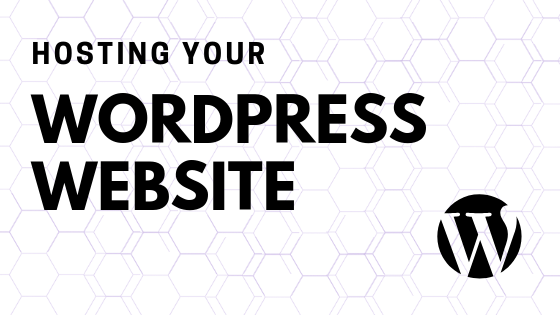 WordPress is one of the most popular content management systems (CMS) available, which is one of the reasons pair offers separate
hosting services specifically designed for WordPress websites
. WP hosting plans don't exist to make you pay more for having a WordPress website. There are real advantages to using WP hosting for your WordPress website. It doesn't work for every budget though, which is why pair also offers
Shared hosting with pairSIM for WordPress
. Which type of hosting will work best for you and your WordPress website?
Shared hosting with pairSIM for WordPress
Shared hosting is pair's most affordable option starting at just $5.95/month. With a Shared hosting account, you can:
Host unlimited sites and domains

Get up to 500 email addresses at no extra cost

Use

pairSIM

to install WordPress

Host HTML sites in addition to WordPress sites

Easily customize your Apache server (.htaccess files available and editable)
pairSIM is pair's custom-built software installation manager. With pairSIM, you can install software with one click. It does cost an additional $2.95/month to use pairSIM with your Shared hosting account, but that is still less expensive than WP hosting which starts at $14.95/month. pairSIM allows you to easily install, update, and manage a variety of software packages from WordPress to Geeklog.
pairSIM makes adding WordPress to your Shared hosting account simple, but it doesn't optimize your server for WordPress. As a resource intensive CMS, WordPress performs better with a server specifically optimized for it. While Shared hosting is a tempting option because it's cheaper, many WordPress users often find that their websites perform better with WP hosting.
Shared hosting with pairSIM for WordPress requires a more hands on approach. Because your server isn't optimized for WordPress, you may need to manage updates and monitor performance yourself.
WP Hosting Optimized for WordPress
WP hosting may be more expensive than Shared with pairSIM, but you're getting more than just a server that supports PHP and MySQL. (WordPress-optimized hosting should support PHP and MySQL at the very least.) WordPress-optimized servers at pair are designed to improve the speed and security of your WordPress site. pair WP hosting servers are equipped with Nginx and Varnish Cache to improve the speed of your WordPress site. Nginx is designed for high volume web traffic and will perform better than an Apache server if you experience high-traffic situations.
In addition to servers designed for speed, WP hosting plans also come with several features.
WP Hosting Features
Staging environment with password protection

WordFence security plugin (

one of our fave plugins

)

Automatic WP core updates

WP site expansion options for a one-time fee so you can add sites to your current account without upgrading your hosting plan

Configurable automated backups

Fully managed support
Fully-managed WP hosting support means you have less work to do to maintain your WordPress website. With a full-service onboarding program, an extensive Knowledge Base with WordPress tutorials, and certified WordPress support technicians, WP hosting is ideal for beginners. If you aren't as knowledgeable about the installation and management of WordPress updates, WP hosting is worth the extra money. It's also ideal for web developers and designers who want something that's ready to go. WP hosting plans allow for a quicker launch because they are already set up and optimized for WordPress websites.
Note: For tech-savvy WordPress users with over 25 WordPress installations, you may want a more advanced WP hosting account that uses VPS or Dedicated hosting. Learn more about those options here or contact us!
Essentially, if you're looking for a low-maintenance hosting experience with a fast launch for your WordPress website, then you should go with WP hosting. If your main concern is your budget and you don't mind a little extra work, then you should choose Shared hosting with pairSIM.
As a WordPress user, you might also want to check out our WP Minute newsletter. The weekly WP Minute offers quick tutorials and WordPress tips sent right to your inbox. Sign up here!