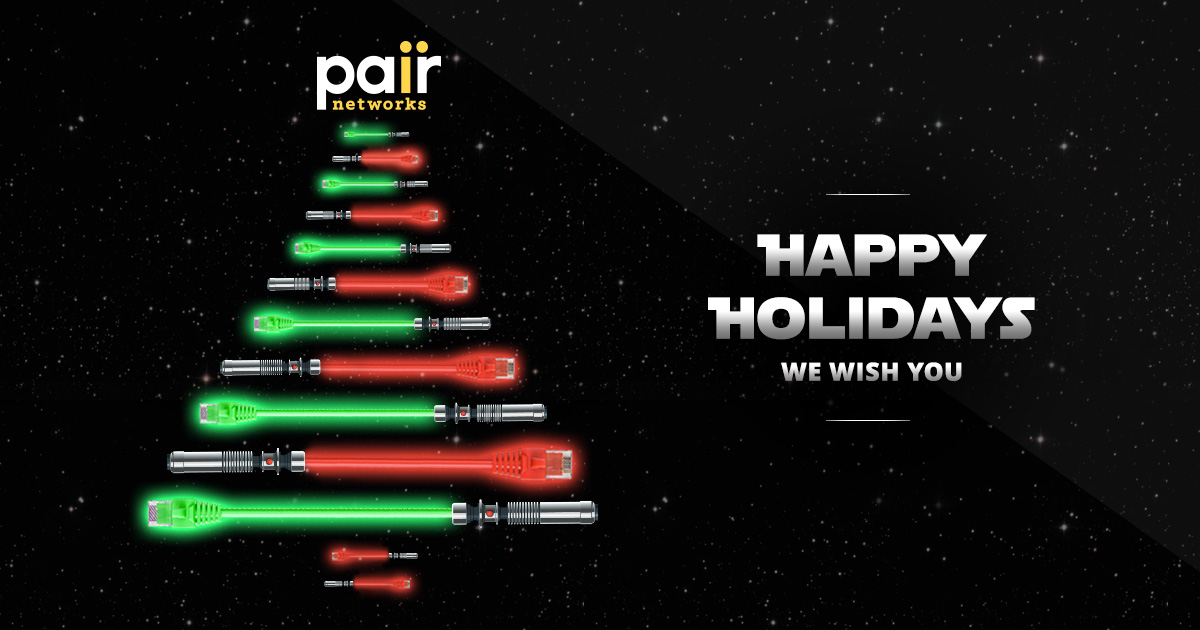 A long time ago in a galaxy far, far away (if far, far away is in Pittsburgh and long time ago is 1996), new Internets arrived. One rebellious company thought using the Internets should be seamless. That company was pair…
Can you tell we're excited for the new Star Wars? Did we give it away? Anyway, we take pause from our Star Wars enthusiasm to wish you a very happy holiday. We were once Padawans and it is you, our clients, with your regular feedback and guidance that made us into the Jedis we are today.
As we enter a new year, we celebrate your growth and ours – and the victories yet to come. Because powering visionary companies we are… (Sorry. Had to try.)
Thank you for your continued support and have a wonderful holiday season.
Very best,
Your friends at pair